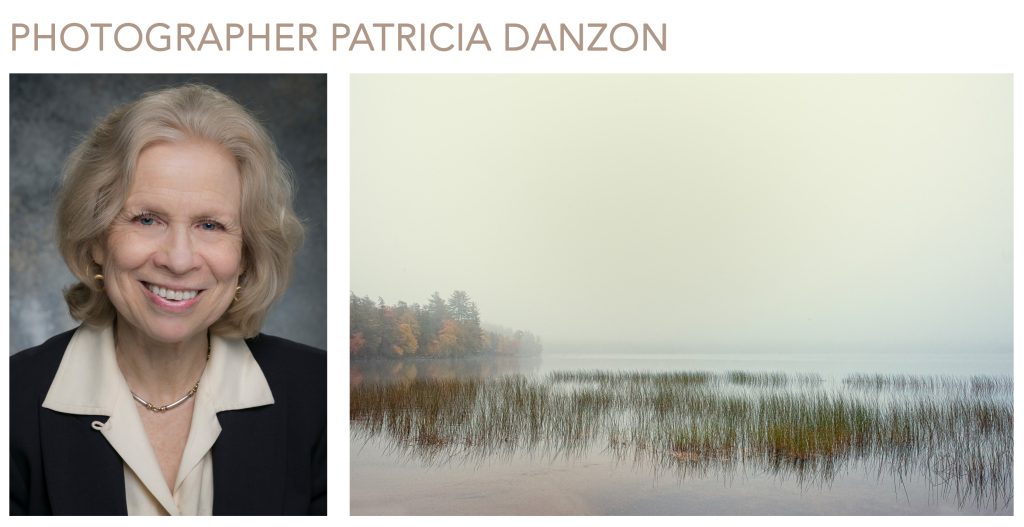 Photographer Patricia Danzon was born in England.  She holds a BA in Politics, Philosophy and Economics from the University of Oxford, England, and a PhD from the University of Chicago in Economics.
She was a professor in Health Economics at the Wharton School, Univ. of Pennsylvania, for 30 years, until recently retiring.
For the last 20 years, Patricia has also been doing photography. She's taken photography classes, starting with darkroom printing classes, at Delco Community College, University of the Arts, Main Line Arts Center, and Wallingford Community Arts Center. The many photography workshops she's taken on location in the US and overseas have helped her to expand her vision, learn new techniques, and keep up with the changing technology of digital capture and printing. These include multiple workshops at Maine Media Workshops and College, Santa Fe Photography Workshops, and with individual renowned photographers such as Tony Sweet and John Paul Caponigro.
Patricia has been a member of the Pennsylvania Guild of Craftsmen for about 13 years. Her first local chapter was the Chester County Guild, and then when she moved to Bryn Mawr in 2012, she transferred to the Haverford Guild.
Patricia is also a guide at the Philadelphia Museum of Art.
She has exhibited and sold her work through varied venues. As a juried member of the Media Arts Council Gallery Artists, she has a show with 1-2 other artists at least once a year, and also participates in their group shows.  Here is a link to her most recent show:  http://www.mediaartscouncilgallery.org/hopeful-visions/
Patricia has also participated in juried shows at the Main Line Art Center, the Philadelphia Photographic Arts Center; and the Pennsylvania Guild of Craftsmen shows in Lancaster and Wilmington, as well as local shows at Longwood Gardens, Wallingford Community Arts Center, Daylesford Abbey and Malvern Retreat Center.
"My subjects and style are eclectic," says Patricia. "I am particularly drawn to nature and landscapes, using both realism and abstraction as approaches. The common theme is use of light, line, color, texture and mood to show the wonder and simplicity in our world. I print my own images using archival inks and papers. As a photographer, I try to take advantage of some of the creative opportunities offered by advances in digital photography, processing, and printing, while also staying grounded in the real world.
I believe that our connection to nature and to beauty more generally is essential for our well-being. Participation in all forms of art helps us keep connected and grounded. I seek to express this through my work."