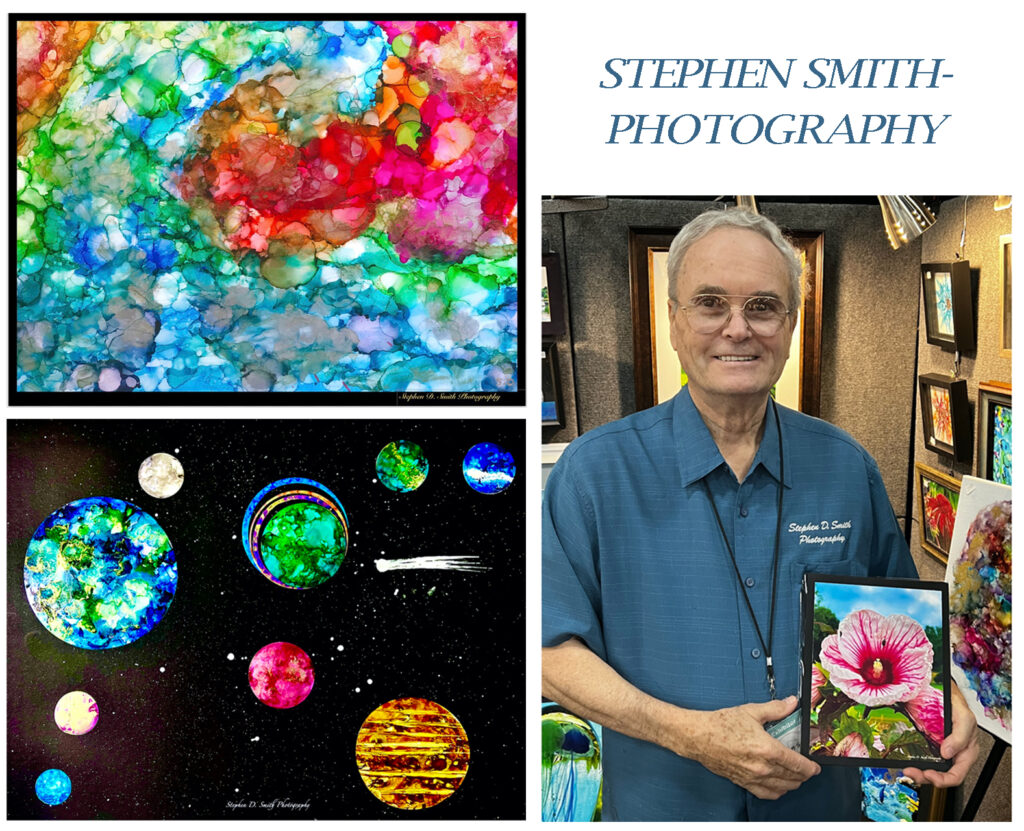 Photographer Stephen Smith, aka Dr.Stephen David Smith, is a graduate of Lafayette College and received his D.M.D. Degree from the University of Pennsylvania School of Dental Medicine. He served in the U.S. Army Dental Corps including a Tour of Duty in Vietnam. He was in Private Dental Practice in Paoli, Pa. for 42 years.
Says Stephen, "I began photography professionally as part of my dental practice, for 42 years. I utilized it all the time for patient clinical cases, lectures, and scientific medical and dental publications." He retired in 2013 to focus his expertise on Digital Photography and writing. His 2 volume  text on "Creative Digital Photography: The Evolution from 35mm Film to High Definition Imaging and Beyond" was published in 2017. He subsequently taught a 10 week course on the subject at Immaculata University.
Since 2018, Stephen has participated in many juried regional art shows and exhibits, including our Guild shows, The Chase Center Show, the Winterthur Artisans Festival, and the Chester County Studio Tour, to name a few. He is a member of the Chester County and Haverford Chapters of the PA Guild of Craftsmen.
Says Stephen, "My photography encompasses landscape and marine-seascape themes. I am an avid nature photographer, particularly focusing on macro imaging and flowers. My most recent photographic techniques feature crystal and gemstones reflected thru a kaleidoscopic lens, with a rainbow of colors. The images are fractals from multiple prisms.
I also have been involved for the past two years with mixed media featuring contemporary abstract alcohol ink paintings. I have a series on an interplanetary-solar system representing all the planets, with gold marbleization swirls to add luminosity."
Stephen has an upcoming 6 week solo show at Beaumont in Bryn Mawr from January 20 – March 1, 2023, with an opening reception on Sunday, January 22, 2023 from 2-4.
He also has a studio booth as a "resident artist" at GinkoArts Studio Art Gallery at 21 South High Street, West Chester, Pa.