We are currently accepting applications!
After the jury process we will post a gallery of the participating artists here.
Would you like to be a part of our show?
If you would like to apply, click here.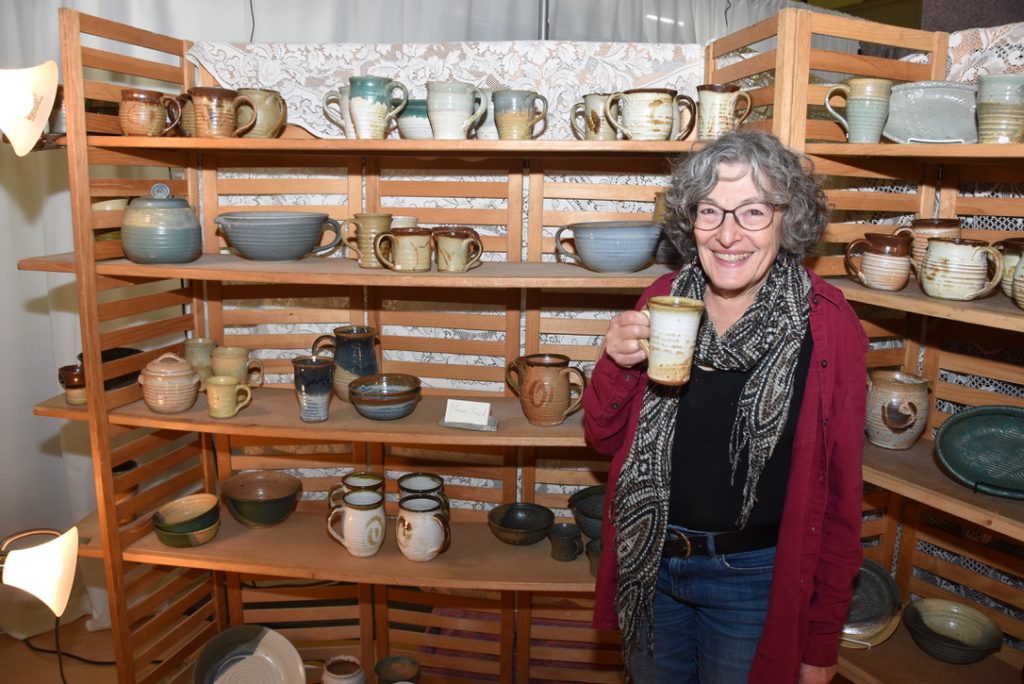 We are currently accepting applications on EntryThingy.
Accepted categories* include 2-Dimensional, Basketry, Ceramics, Fiber, Glass, Jewelry, Leather, Mixed Media, Paper, Photography, Sculpture, and Wood. Consumables will not be accepted.  *If jewelry comprises any part of your booth display, you must select jewelry as adjunct as your media category. Deadline for applications is July 5th. 
All work must be original, made by the exhibitor and completely finished. No imports, kits, commercial or manufactured items are allowed.
ENTRY INSTRUCTIONS:
All entries must include
Uploaded 4 product images and 1 booth image via website
Completed application via website
Paid $10 application fee
DEADLINE:
Apply by July 5, 2021; Notification by July 21, 2021. Late entries will be not accepted.
SPACE:
Indoor festival; 5×10, 10×10, 10×20 spaces available. We are also offering Guild Chapter and Art Organization(non-profit) spaces. 10×10 Booth spaces may be shared by a max of 2 artists, one of which must be a Haverford Guild of Craftsmen member.
APPLICATION FEE: 
$10 non-refundable fee.
BOOTH FEE
5×10: HGC Members Only: $130
10×10: HGC/PGC Members: $225 / Non-Members $275
10×20: HGC/PGC Members: $450 / Non-Members $500
Corners:
Corner booths are not guaranteed.
10×5 Corner Fee: $13
10×10 Corner Fee: $25
ELECTRIC & WIFI will be provided at no extra cost. We strongly recommend using modern LED lights. 
PAYMENT/REFUNDS:
Payment required upon acceptance.
No refund for cancellations.
COVID-19: If the Haverford Guild of Craftsmen need to cancel the 2021 Holiday Art & Fine Craft Show due to reasons relating to COVID-19, the Guild will offer artists either a refund –or– a guaranteed booth space in the Spring 2022 show and apply the payment for the Fall show towards the Spring Show. Dates for the Spring 2022 show are April 30-May 1.
BOOTH REQUIREMENTS:
Booths must have 3 walls (2 walls if you are on a corner.) The walls do not need to be pipe and drape. Tent frames may be used, but the top must be removed. Table covers must reach the floor on all visible sides.
INSTRUCTIONS FOR ACCEPTED ENTRANTS:
Upon acceptance, you will receive a Square invoice for your booth space and any rentals you have requested. Payment is due August 22, 2021. Late Fee: $20.
JURY:
All images will be juried by the Haverford Guild of Craftsmen standards committee with the following criteria in mind:
EXCELLENCE IN CRAFTSMANSHIP
Highest quality execution of work
Mastery of medium
Highest quality materials
Functions as it should (if applicable)
RESOLVED DESIGN
Good composition
Choice of materials and methods shows innovation and mastery
Artistic excellence
Reproduction work must be historically accurate
UNIQUE VOICE
Style that sets work apart as that of the individual artisan
Individual identity that makes work recognizable as belonging to that artisan
Original – not copied, not kit-made, not from commercial patterns, or class projects